Jan 4, 2020 • 23M
Week 1: So much pain - Building Studiolist
Studiolist is the largest search-engine of voiceover recording studios for voiceover artists, audiobook narrators, YouTube creators, and podcasters. In 2020, I'm documenting how I'm making my 2017-born startup profitable.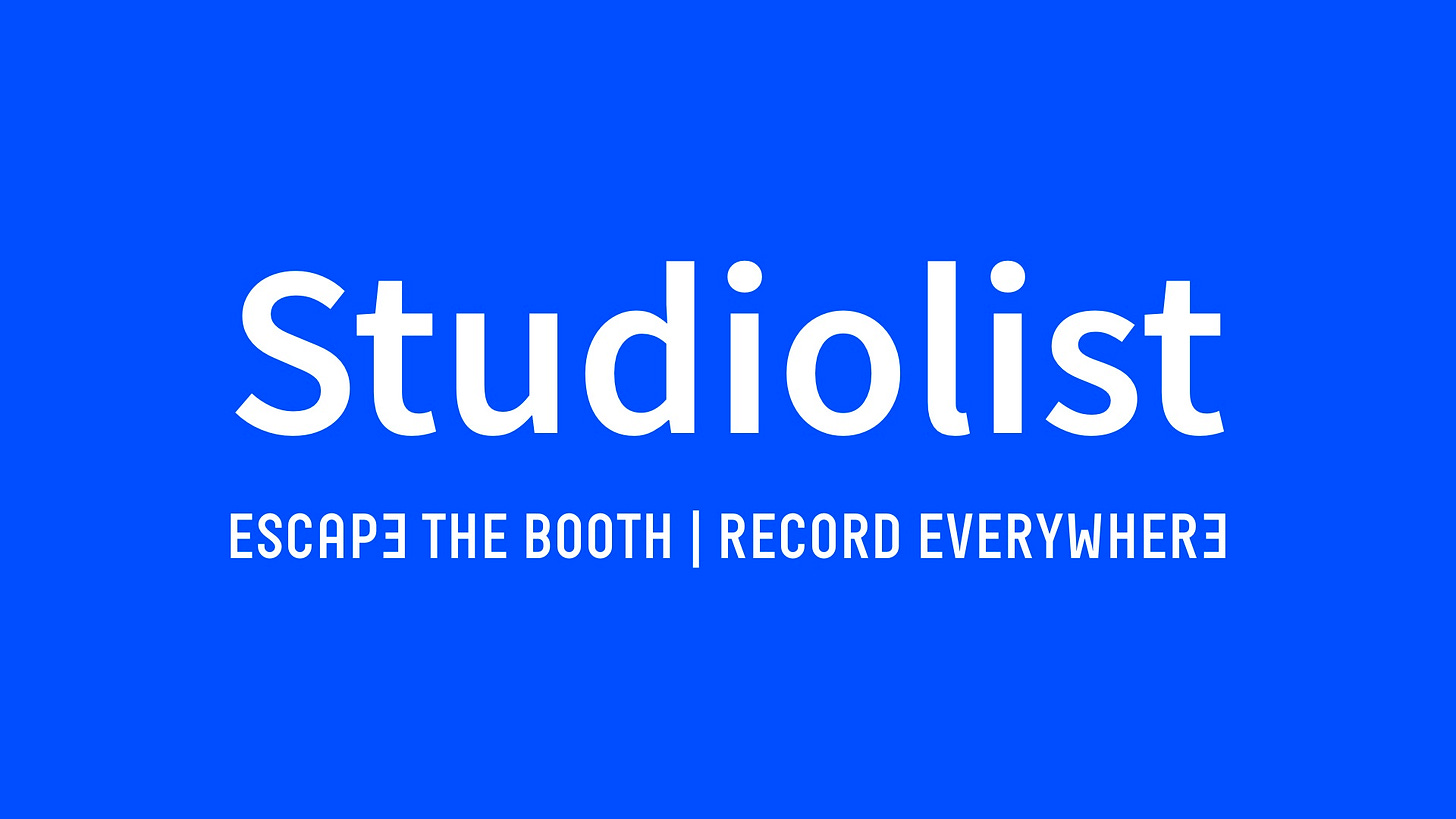 Studiolist is the largest search-engine of voiceover recording studios for voiceover artists, audiobook narrators, YouTube creators, and podcasters.
2020 is my last shot to make my 2017-born startup https://studiolist.org profitable* with a "labor budget" of 20h a week and a money budget of 12k EUR (which are all my savings).
*profitable means € 671 / mo, because these are my current fix costs: naii.io/2020/costs in an average month.
I'm documenting everything on YouTube: naii.io/youtube, on my blog (building.studiolist.org) and on Substack: naii.io/studiolist (blog and newsletter).
---
These are the questions I answered for week 1 in 2020 building Studiolist.org:
How are you doing?

What did you work on this week?

What obstacles did you encounter?

What do you want to work on next week or even finish?

Anything else you want to talk about?
Condition / Constitution / Mood
Feeling a bit of self-pity probably as a way of being my own obstacle in achieving something great with Studiolist. The weather here in Berlin, Germany might play a role - it's dark, cold, and only a little sunshine.

Also lower back pain from sitting too much and spending too much time in front of the computer (for work and leisure stuff)

Shallow breath and pumping heart after only 5 minutes on the home bike riding 2 kilometers (no fitness)
Worked on this week
It was a short week with New Year's and so on but still, this is what I worked on:
drafted a Studiolist visual and tagline: ESCAPE THE BOOTH | RECORD EVERYWHERE

sketched Studiolist website design and logo design inspired by Kurzgesagt, Marketing Examples, Nomad List

thought quite a lot whether to use Ghost or Ghost (Pro) for my blog that will be hosted on building.studiolist.org but decided to go with Hugo (gohugo.io) which I tried to set up locally but even after more than two hours I couldn't get it working (I couldn't connect to the localhost:1313 - still don't know why… as soon as it works I will set up Hugo on the aforementioned live site)

Did set up a Substack account where I'll cross-post what I will be posting on building.studiolist.org

Found for an easy alternative to SQL to avoid working with abstract databases; I thought of something plain-text-file-based and decided to opt for SQLite (that's my best option so far)

In my mind, I was making things complicated regarding Studiolist… so after a nap, I got up and wrote down: KEEP IT STUPID SIMPLE (KISS)… Studiolist is first and foremost a list of recording studios. That's it. And then I sketched a list with studio names, location tags, and a click-to-open arrow icon to see more details of the studio (e.g. name, contact person, mics in use, preamps in use, my impression of the studio)
Obstacles
Lots of thoughts which paralyze me

Messed up sleeping cycle - going to bed at 7am and being in bed until 6pm

Eating insufficiently

No workout. No getting out of the house

Checking my emails too often
Solutions
Meditation in the morning + writing down the night before the one most important thing (MIT) that I want to get done tomorrow

Starting the habit of going to bed before 11pm the latest to have a rich night sleep

Starting the habit of having 3–5 meals and micro meals

Starting the habit to go to my studio office as soon as I'm done with the bureaucratic stuff in my home office in the morning. Going to the studio I will walk or run - not public transportation.

Starting the habit of checking my emails only twice a day. After my MIT in the morning is done. And after all the other important things of the day are done and before I got to bed. ACTUALLY I FOUND A BETTER WAY: I WILL ONLY CHECK EMAILS ONCE A WEEK (ON MONDAY).

Starting the habit of letting an 8-hour countdown run on my phone and whenever I'm taking a break I'm pausing the countdown. I don't want to work more than 8 hours because doing deep work for 8 hours is a lot (and as far as I heard and learned not even doable… more like 3–4 hours of deep work are doable but of course there are exceptions)

Starting the habit of cleaning my inbox only once a week (Monday morning) and checking my what I'm calling my "social inbox" (social media) every Friday afternoon. This does not include interactions in my communities (WIP, Indie Hackers, seanwes, Copy Chief) because doing community interactions is helping me or I'm helping someone else.
You can see, there are many micro habits I want to establish.
And it's all the basics that are not working properly. Once I get the basics in order things will fall into place smoothly and I can tackle the essential work that moves the needle the most.
Want to work on next week
set up blog - Get Hugo working

set up building.studiolist.org

try Hugo framework

create MVP - list of all verified studios
You can see all my pending todos publicly on WIP.chat: wip.chat/@alexanderkluge/pending.
Anything else?
started my Stoic philosophy podcast side-project with its first 3 episodes

cleaned my inbox and did finances (incl. pesky credit card issues - it was probably stolen) for a couple of hours (to have zero emails starting 2020 - super important to me)

organized my todos locally and in Basecamp

continued Mr. Robot Season 4

watched Blue Is the Warmest Color (La vie d'Adèle) - great film!

community interaction in the seanwes community and Indie Hackers

after 6 weeks mainly staying in the house (except for Christmas family meetups) I went outside and took a walk and I did ride my home-bike again (yeah)

helped my mum get back to reading her beloved books by removing all the old books from the big shelve and move them into the basement (after 2.5 hours the shelve looks much nice, cleaner, and more aesthetic)

You can see my latest cash funds here: naii.io/2020/cash
Take care, and see you next week!
Cheers,
- Alex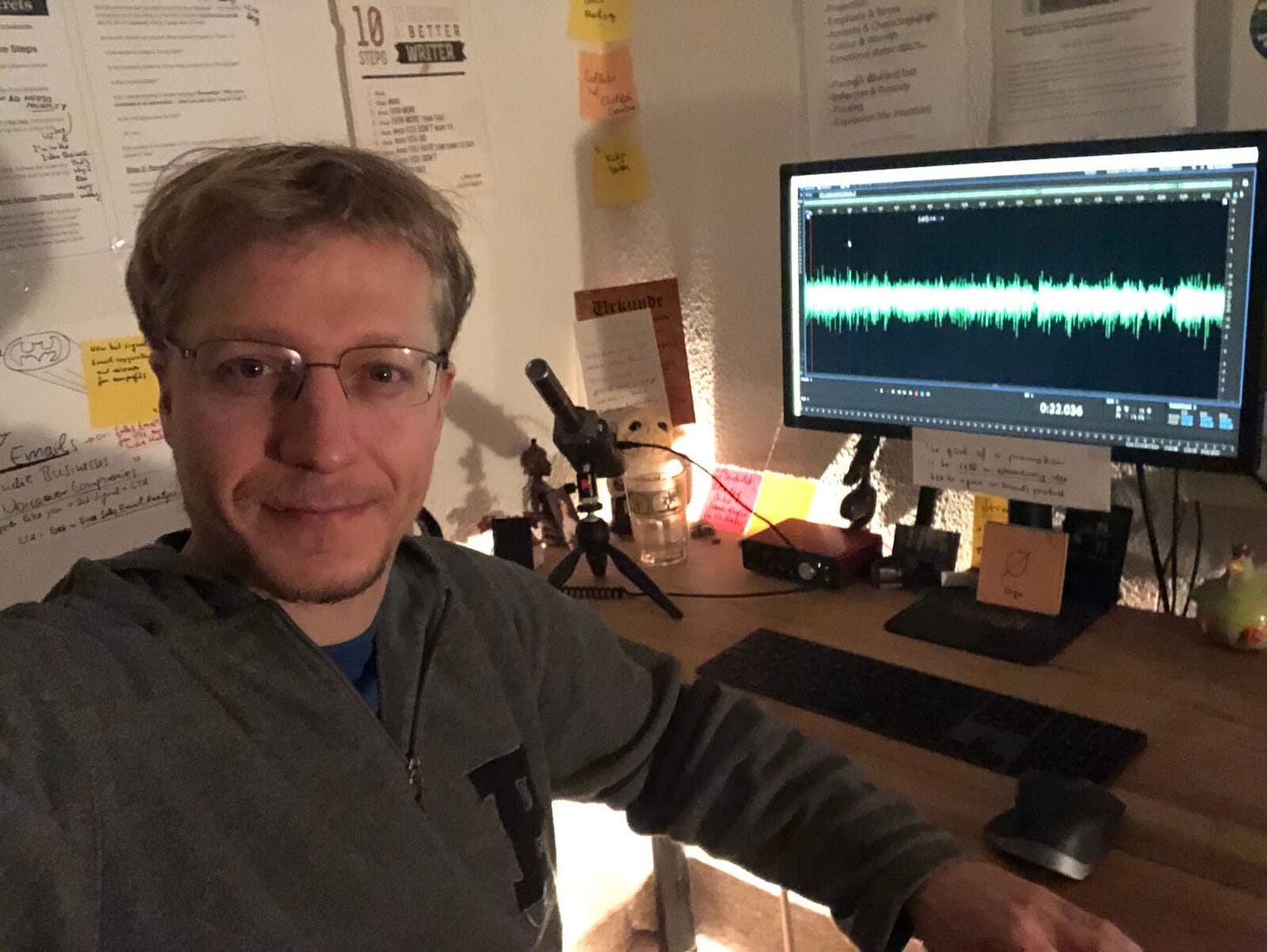 Permalink: naii.io/studiolist/1