Feb 8, 2020 • 19M
Week 6: RECOVERED! - Building Studiolist
Studiolist is the largest search-engine of voiceover recording studios for voiceover artists, audiobook narrators, YouTube creators, and podcasters. In 2020, I'm documenting how I'm making my 2017-born startup profitable.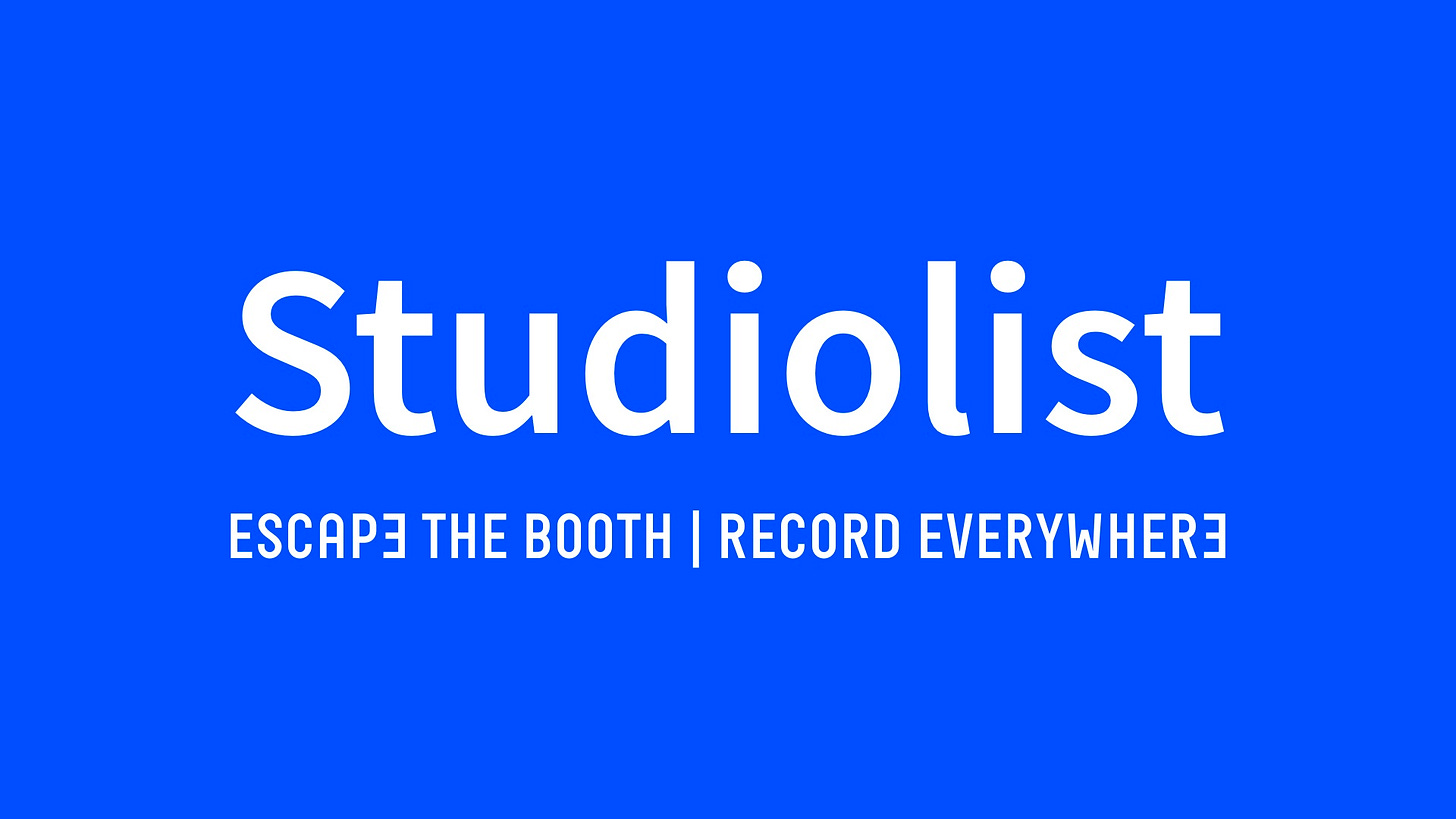 It was a week with 4.5 days of being in bed (it was probably about time that I got sick) and 2.5 days of light-weight productivity. In a way, my body did an act of revenge and got back the tranquility time that I was supposed to have during my sabbatical the week before (which I didn't have).
Anyway.
This is what happened in week 6 of building Studiolist.org in 2020:
Context 00:07

Most important things (MITs) 07:20

Conclusion 13:55
Context
Sick for 4.5 days (Saturday to Wednesday noontime)

Yet, I'm kind of back into a work rhythm

Single focus vs. duality (I'm not the person to single focus over a long period; I want and need at least 2 activities that I can do half and half, e.g. Studiolist tech business work plus theater group)

No Stoic Serenity shows (possible hiatus)
Most important things (MITs)
Studiolist:
Tech talk and tech stack: Svelte (via), Tailwind CSS, Node.js

did video training about web design that converts (via Copy Chief)

4 new bass traps for my own studio (will be listed on Studiolist in the future)
Copywriting Examples:
started working on the mobile website analysis for Gravy For The Brain (first article)
Theater group:
Sick leave but communicated online and with prospective new actors to join our group
Obstacles:
Solutions:
These two things that I originally mentioned last week remain my central areas of:
Website Copy Analyses (case studies)

Studio profile pages
Conclusion
After the recovery from my cold this week, I now swore to myself:
Eat healthier (and more) to get these 2k calories per day

Work 8-hour days (not these crazy 12–15 hours)

Get out of the house and exercise (more)
Today I stopped working after 8 hours. I could have continued working on the mobile website analysis that I mentioned above, but by intentionally pausing I'm allowing myself to leave work unfinished. I want to practice that and treat myself more sustainably.
Rob W. James who I've mentioned last week for the first time also shared a plan to live longer that resonated with me:
Simple plan to live longer:

Sleep more

(Safely) pick up heavy things

Eat things that were grown or raised

Walk more

Sit less

Don't "take it easy" as you get older

Keep learning & challenging your brain

Stop smoking & drinking

Don't text and drive
Although I do have occasional thought of wanting to live shorter and end the suffering, I am still too curious to continue.
You can see all my pending todos publicly on WIP.chat: wip.chat/@alexanderkluge/pending.
Take care, and see you next week!
Cheers,
- Alex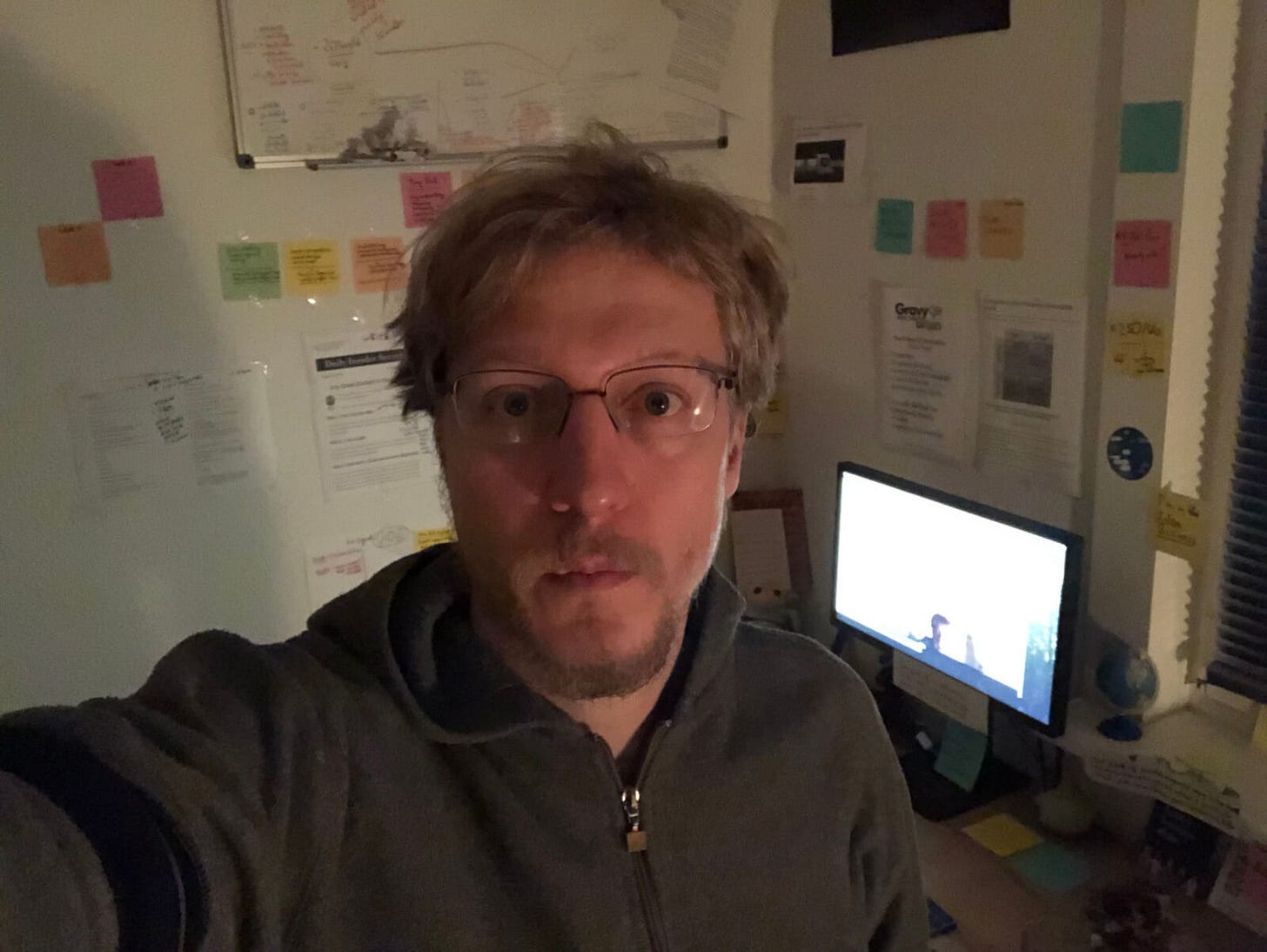 ---
Permalink: naii.io/studiolist/6
---
FYI: Studiolist is the largest search-engine of voiceover recording studios for voiceover artists, audiobook narrators, YouTube creators, and podcasters.
2020 is my last shot to make my 2017-born startup Studiolist.org profitable* with a "labor budget" of 32h a week and a money budget of 12k EUR (which are all my savings).
*profitable means € 770 / mo, because these are my current fix costs: naii.io/2020/costs in an average month.
I'm documenting everything on YouTube (naii.io/youtube) and on my blog naii.io/studiolist with an included newsletter.