Mar 5, 2020 • 17M
Week 7-10: Taming side-projects - Building Studiolist
Studiolist is the largest search-engine of voiceover recording studios for voiceover artists, audiobook narrators, YouTube creators, and podcasters. In 2020, I'm documenting how I'm making my 2017-born startup profitable.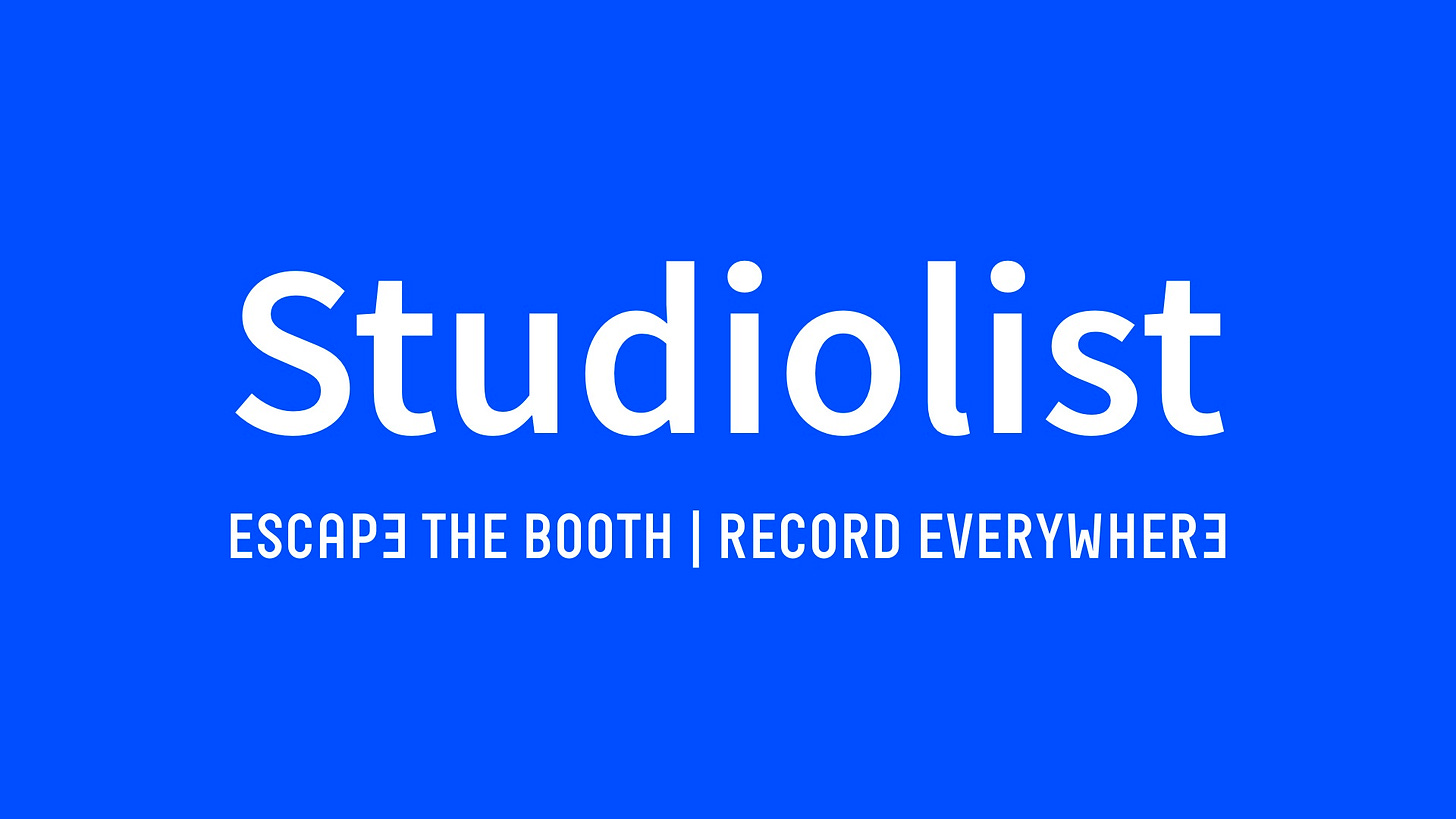 I got sick… and (partly) tired of how the auditions for our theater play were going. The process was horrible (and yes I believe my absence in that one session where the process was decided had an influence on that). These were 4 weeks in which the side-project theater group turned into a full-time unpaid position and where I became a "full-time copywriting analyst" for a website (at least for 10 days).
Anyway.
This is what happened in week 7–10 of building Studiolist.org in 2020:
Context 00:06

Most important things (MITs) 05:08

Conclusion 12:51
Context
Theater group turned from side-project to part-time job and unpaid "full-time job" (40 hours a week)

Ten days and 40 hours analyzing and optimizing Gravy For The Brain's mobile website

Dentist

Solved grandma's TV/internet problem (so easy to make her happy)

Learned about rip-offs of the original Dollar Shave Club ad with the comment:
One thing that really does my nut in is when video agencies create content for brands that are just cheap "Make a video like this" rip-offs. I see it every day. They have the fancy cameras but literally no love for the idea or the experience for the viewer. They creatively short change brand teams and it really pisses me off.
Sleep more

(Safely) pick up heavy things

Eat things that were grown or raised

Walk more

Sit less

Don't "take it easy" as you get older

Keep learning & challenging your brain

Stop smoking & drinking

Don't text and drive
Learned: Be moved yourself to move others

Learned from Aaron Speiser (via Will Smith): Acting is not separate from life

Learned that in the end acting is about seeking truth and digging and digging and digging until you (probably) vomit

Learned about the "New York Minute" - for example: what would a Texan take minute, takes a New Yorker a second

Watched non-mainstream news from an individual living life being surrounded by the current coronavirus in China

Continued The Handmaid's Tale Season 2 and 3

Watched City of Gold (2015) via Nomad List - I found it worth watching. It's an interesting way to explore a city though I'm not a foodie or something. It's centered around the story of Jonathan Gold. So if you don't like a person-centric documentary it might not be yours, otherwise, go taste it ;)

Took some time to attend a Japanese-German art exchange in a church - pretty cool!

A new friend/acquaintance shared with me:
As the great Marilyn Monroe once said: "if you cant handle me at my worst, then you definitely don't deserve me at my best"
Most important things (MITs)
Copywriting Examples:
Gravy For The Brain copywriting analysis is done and the correct affiliate link as well but I literally didn't have the headspace

Activated the subscriber function of Substack that is connected to Stripe. Subscribers get access to the complete analyses for 70 USD a year or 7 USD a month.
When I had set up the Stripe connection, Substack asked me these great questions:
How would you describe your audience?
Voiceover professionals and voiceover service providers (hardware, software, education)
How do you plan to grow your audience?
Weekly website analyses of voiceover and voiceover-related websites (via text and audio) - 2-minute for-free version, and an in-depth paid version for supporters.
In 6 months, what would you consider a big success?
Making a full-time income
They helped me so much that I gained more clarity of what I want to do with Copywriting Examples. Excellent!
Theater group:
WE'RE SOLD OUT! Today, we've sold all of the 30 early-bird tickets for our theater play on April 18th here in Berlin. Super happy!!!

Theater session 25, 26, 27, and 28

in session 28 we did a complete group rehearsal that showed our current status (I video-recorded it)

Studying actors: Birdman (2014) - excellent Michael Keaton and Edward Norton

Watched (500) Days of Summer (2009), La La Land (2016) to prepare for the ROGER role of our theater play. I was trying to get into a romantic mindset (but I didn't get the role, instead I got 3 other minor roles which is ok for me)

So much theater play work - insane (great is: including our helpers we're now 21 people in our ensemble)

Spent the rest of the weekend (of calendar week 8) trying to clean up the mess that has been built up in our theater group

nightmare communication with the troublemaker in our theater group - really horrible!!! If it wasn't for all the other cool people and the great project we have, I would have left. What an a**hole. I've accepted the challenge because I believe it's/he's testing on my patience, endurance, and perseverance (well, and kindness and compassion).

as one result, 2 people left the group (one of them was really having issues with his inflated ego - ultra horrible) - it's really not easy to find people who truly understand what it means to work collaboratively (it's so easy to feel entitled - dangerous territory).

Met with two new group members to kick off our sound design collaboration

Flyer design complete (nice and collaborative), here it is in case you're interested
About voiceover:
Some online interaction with voiceover folks
Other work:
Created a secret placeholder for publications regarding sex, horror, love, and midnight stories

Updated my /now page

Finances

Cleaned my email inbox
Obstacles:
Processes that are not working (theater group)

Assholes to work with
Solutions:
Communicate what's not working and ask for help (theater group)

Not working with assholes - avoiding them like the coronavirus (in a group setting hardly possible unless one wants to leave the group or kill the group's atmosphere)
The two things that I remain my central areas of work are:
Website Copy Analyses (case studies)

Studio profile pages
I only managed to write one case study in 4 weeks but I also indulged in it a lot. Studio profile pages will become more relevant after my trip starting tomorrow: I'll be attending a podcasting and voiceover conference in Orlando.
Conclusion
My main activities these past 4 weeks were the theater play and writing the Gravy For The Brain mobile website analysis. Studiolist fell short (unfortunately) and I also didn't update my Building Studiolist blog up until today.
Working on Studiolist still suffered because of theater group being so demanding but I'm also enjoying the project so I'm responsible of course for how much I invest in it.
I want to get back into a more organized weekly structure and give the crazy-week approach a break to spend more time on getting things done with regard to Studiolist incl. Copywriting Examples.
Also, digital communication requires a lot of discipline and training.
Some other (random) points and/for fun facts
Finding the truth in your character is like finding your own voice - if you don't use your true voice your body will not resonate and people neither.

You can commercialize everything. Here's the (Vietnamese) Coronavirus Song:
Alexander has an impressive dedication to his start ups and I can always count on his advice for my projects. His knowledge in the online world is alway up to date so if you need any advice in new marketing trends then talk to him!
And last but not least, I did the math: I can live another 7,5 months with the cash that I have and 957 EUR average monthly costs, see: https://naii.io/2020/cash
Will I make it until the end of the year (while building Studiolist.org and Copywriting Examples?
You will see.
You can see all my pending todos publicly on WIP.chat: wip.chat/@alexanderkluge/pending.
Take care, and see you next week!
Cheers,
- Alex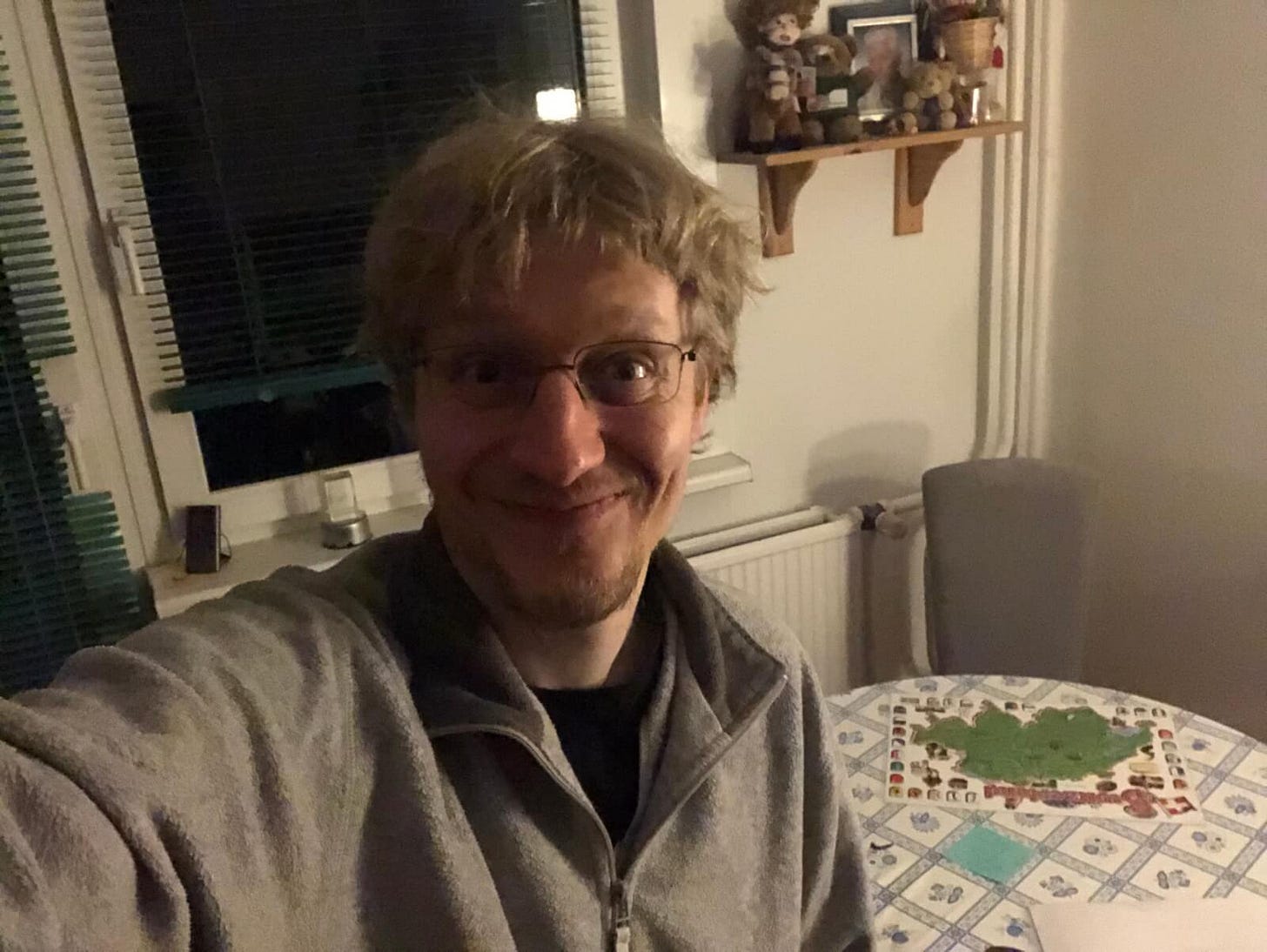 ---
Permalink: naii.io/studiolist/7–10
---
Studiolist is the largest search-engine of voiceover recording studios for voiceover artists, audiobook narrators, YouTube creators, and podcasters.
2020 is my last shot to make my 2017-born startup Studiolist.org profitable* with a "labor budget" of 32h a week and a money budget of 12k EUR (which are all my savings).
*profitable means € 957 / mo, because these are my current fix costs: naii.io/2020/costs in an average month.
I'm documenting everything on YouTube (naii.io/youtube) and on my blog naii.io/studiolist with an included newsletter.